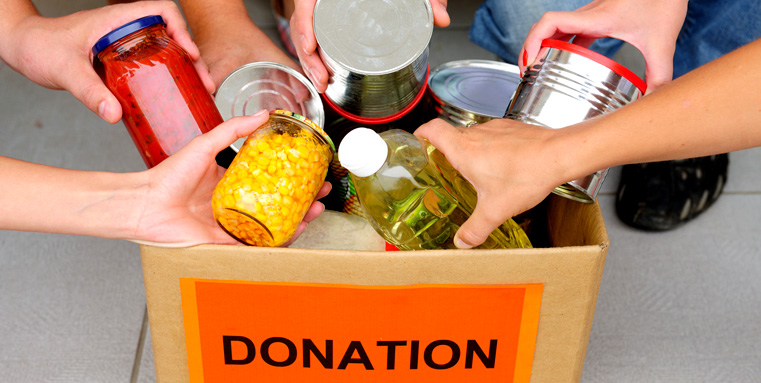 Feb 13, 2013
Sometimes we like to wax philosophic and think about the mysteries of the universe. For instance: what is love? Being in advertising and understanding that all ads speak the truth, we watched as many Valentine's Day commercials as possible for the answer. Our conclusion was that love is made of the following: a greeting card, preferably one with glitter [only $4.99], chocolate truffles wrapped in red cellophane [FREE with purchase of three cards!], 12 red roses delivered publicly [only $39.99 and FREE shipping!], a gourmet dinner somewhere fancy [just hand over your wallet now] and finally a diamond, delivered under a tree covered in lights, on bended knee [your soul.] Wait. What?
Ok, so perhaps we're being a little dramatic, but when did love become about how much one could spend, rather than how much one could simply give?
Last week, we were contacted by volunteers from an organization called "Generosity Day." They asked for guidance in spreading the word about this "holiday" based on kindness, generosity and yes - love. The idea sprang from a "Generosity Experiment" undertaken by the Chief Innovation Officer at the Acumen Fund, Sasha Dichtor. For one month, he said "yes" to every request as an effort to put action behind the idea of generosity. After his experiment, he launched Generosity Day on February 14th,. The idea was to change the meaning of Valentine's Day from expensive gifts and obligatory dinners, to true love and generosity. You can see more about the history and watch Sasha's TED Talk here.
We were inspired by the idea. Our answer to their request was to build an app to facilitate the spread of generosity , which we called "Share the Love." Here one can learn more about the day, peruse ideas for ways to act kindly and share them through Facebook, Twitter and Pinterest, share a personal story of generosity or thankfulness, plus find more information on becoming a media ambassador to help spread the word. You can check it out in action here.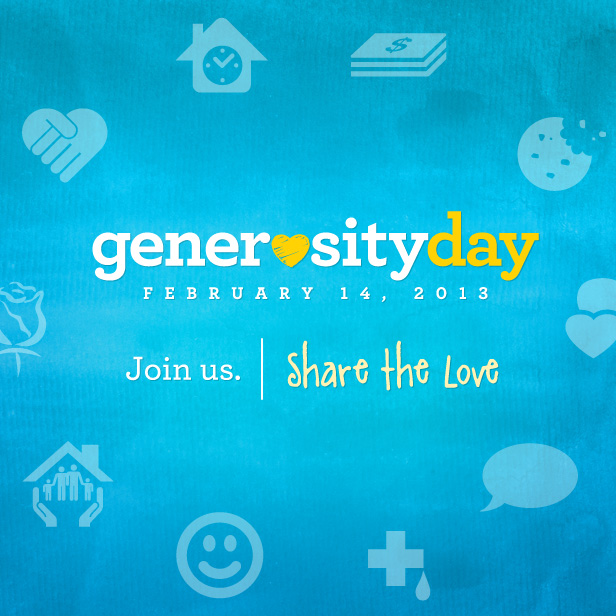 Generosity Day is a complete grassroots effort. There are no paid staff and there is no budget. No one has to buy any chocolates or heart-shaped pendants. There are only volunteers who believe in the premise of generosity, who came together to help spread the word through blogger, social and media outreach. It's positively refreshing. It made us feel happy and we were proud to be a part of the spread of generosity. We plan on giving a little bit extra back on February 14th and throughout the year. We hope all of you reading this will consider doing the same. Share the Love.