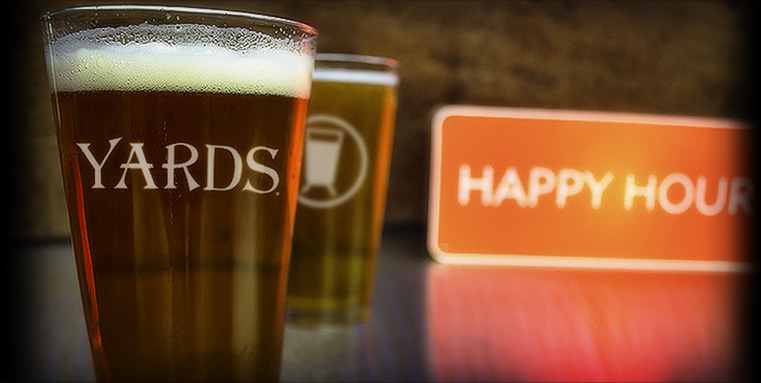 Our agency happy hour
just got way happier.
Sometimes our job comes with perks. And in this case the perks are subtly carbonated, perfectly hopped, wonderfully crafted beers. Glorious, glorious beers.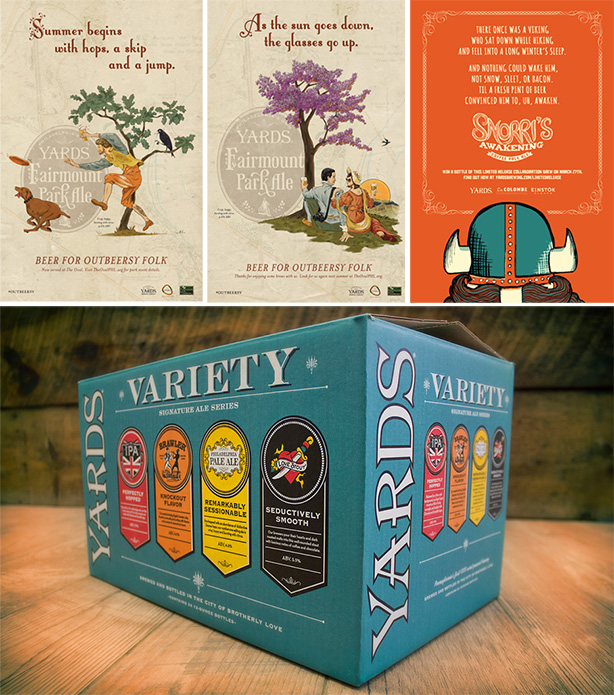 First, from Philadelphia's own Yards Brewing Company. It's one of the many advantages for doing work for these fine people who were doing the whole craft beer thing long before the craft beer thing was a thing. And besides the caseloads of beer, as their new agency of record, we're getting to do the type of work that we love and are proud of.  Packaging. Social. Traditional. And stay tuned for a ridiculously cool new Yards website.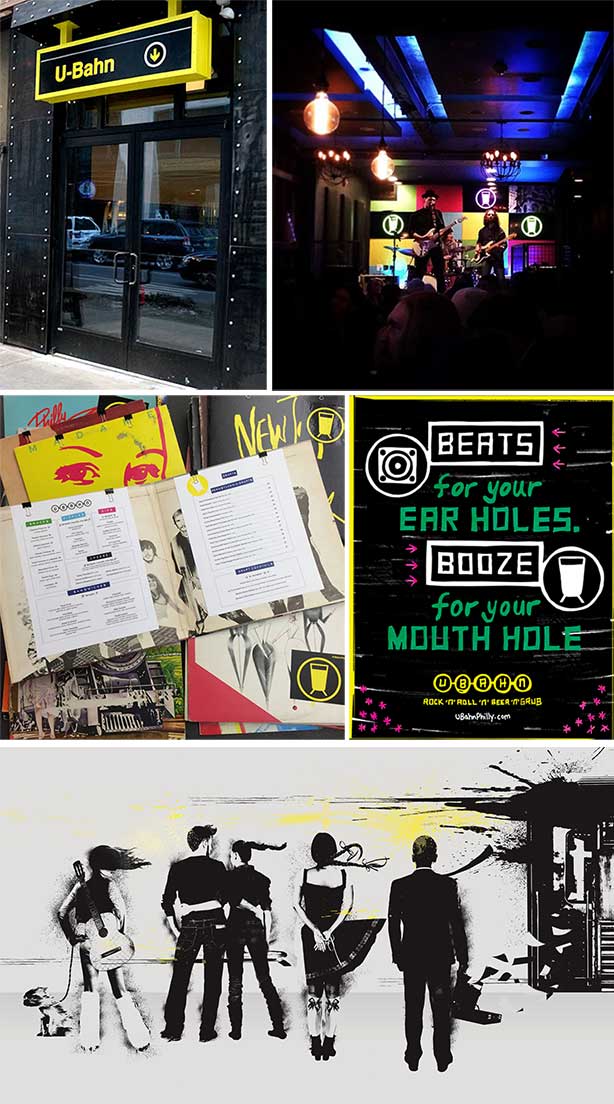 And then from U-Bahn Philly. It's the dope new underground rock and roll and beer and grub joint that everyone is talking about. For Zagat to call it, "Hot," you know it must be, well, hot. And we're happy to play a part in their success, doing a whole lotta things for them ­– interior design, menus, uniforms, the website, and all of the advertising.
We're beaming over here guys. Seriously. Or it might just be the beer. Either way, we loooooove it. Bad.